aluminium display picture frame profile fabric seg frame for outdoor advertising light box
Item No.: HBMA 80-150
150mm thickness aluminum profile,strengthen thickness 2mm aluminum profile makes the large light box Stronger bearing capacity, higher safety factor, better stability
INQUIRY
Name:aluminium display picture frame profile fabric seg frame for outdoor advertising light box
150mm thickness aluminum profile,strengthen thickness 2mm aluminum profile makes the large light box Stronger bearing capacity, higher safety factor, better stability.
as engineering profile, is widely used in subway/high-speed railway/municipality/property business siness, etc indoor and outdoor advertising light boxes. Large advertising can attract customers easily and achieve the advertising effect.
Project aluminum profile frame
Color:Anodised silver color
Model:HBMAX 80-150
Surface Treatment:Anodized(conventional)
Weight: 3.4kg/m
Material: 6063 internationalalloy
Front: 80mm Thickness: 150mm
Inner wall thickness:2mm
Note: Unique design style, the preference for large advertising bid project
Aluminum structure display: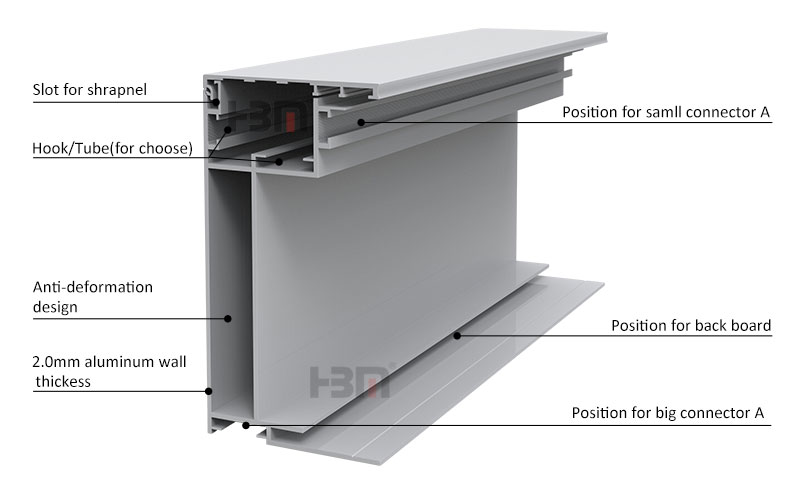 Project aluminum profile frame display: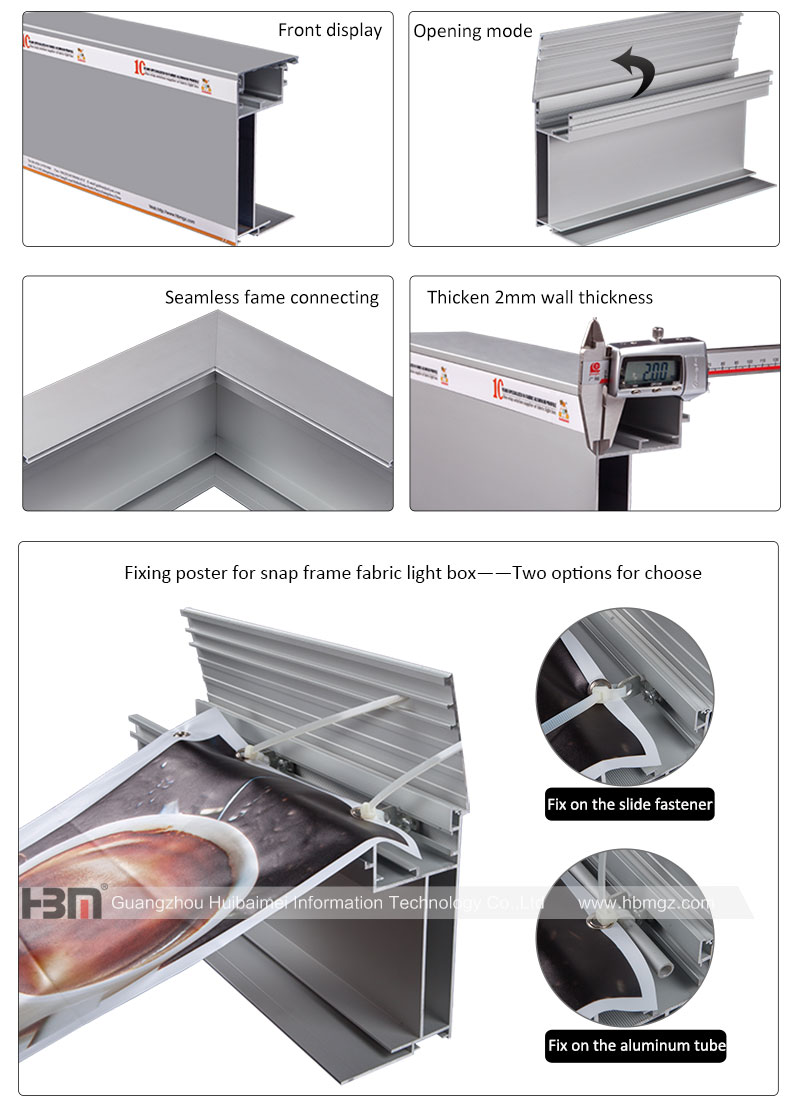 Color options for snap aluminum profile frame--color customized_customization requirement needs to contact our sales