HBM brand illuminated Tension Fabric Lightbox is a very popular solution for exhibition and event display ,easy to capture the attention of those walking near your exhibition display stand.
We provide single side and double sided fabric light box with edgelight or backlight LED for choose. They are easy to assemble on site with a simple key tool. A backing sheet is not required, but is advisable for a free standing display light box. No matter the size of your Exhibition Display project, HBM can meet your requirements.,whether you need a custom design or modular stand, just tell us your idea. We will provide the professional solutions to you.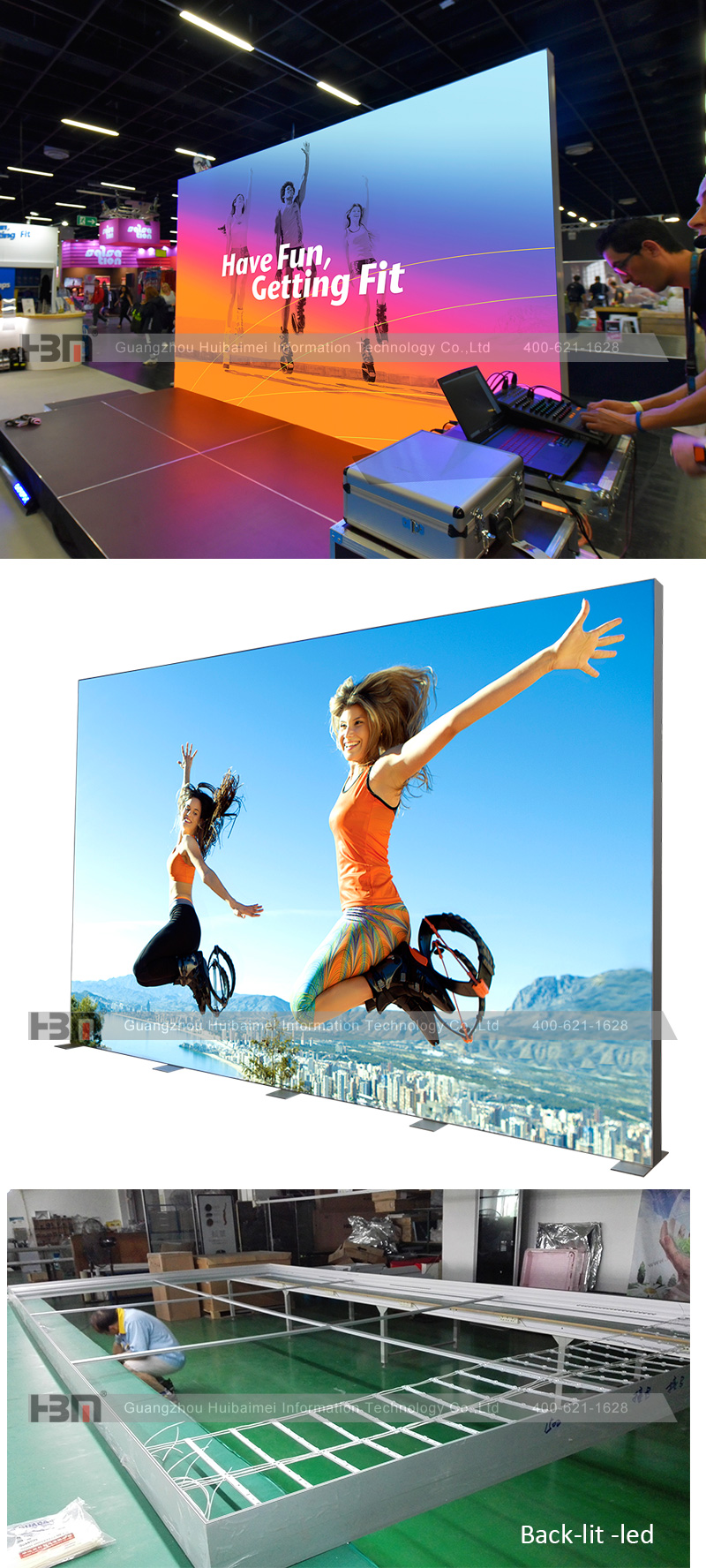 HBM seg frames
Anodised aluminium Silver display frames, thickness from 80-160mm for option. Single side and double sided are available.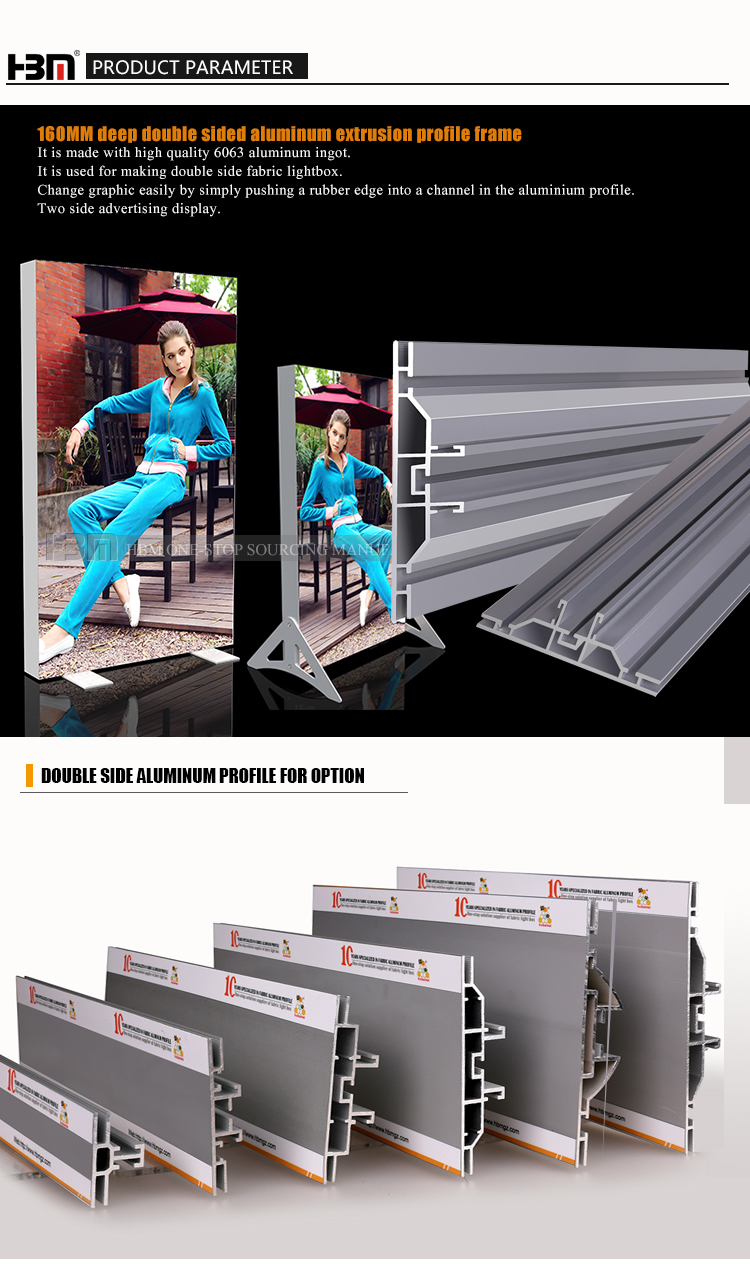 HBM LED lighting
Backlight: for high brightness, most customer prefer full backlight, we provide the double side SMD2835 LED light, which fixed on the frame for saving installation time.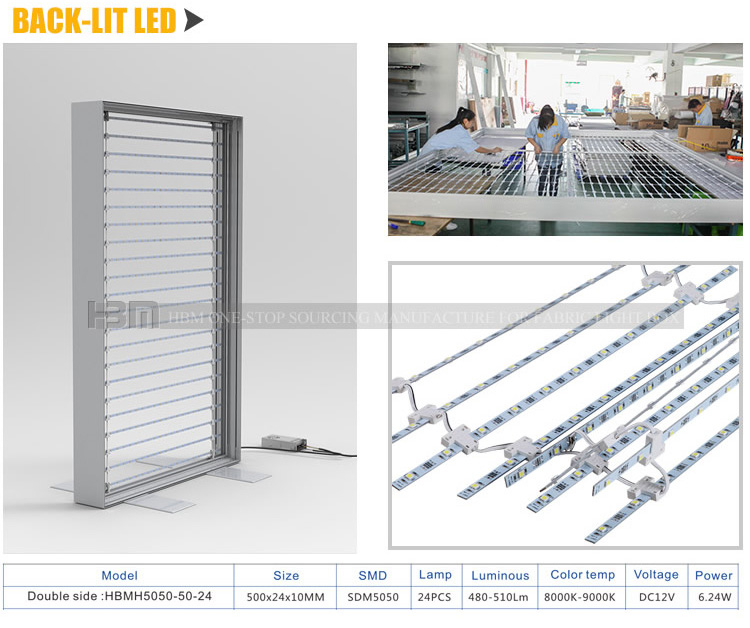 Edgelight LED light power module SMD3535 install on the frames with accessories. Adivse used for MAX bijective 3M ight box size to keep good brightness
HBM fabric graphics
We know that excellent graphics make you stand out from your competitors. We provide high quality
UV printing or dye-sublimation printing tension textile fabric posters, sewing with silicone rubber strip.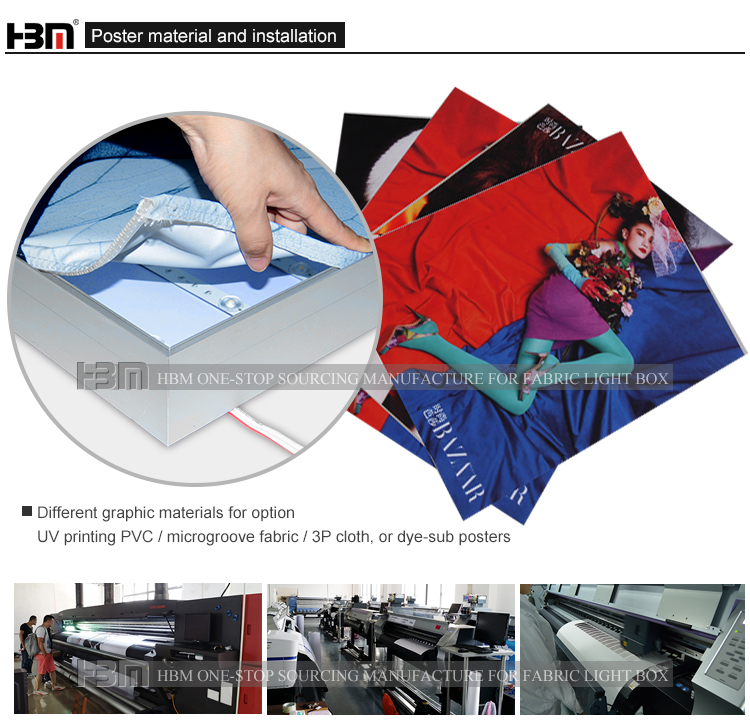 Our Experienced Team can assist you in every area of display production. From designing, manufacturing,
building, transporting and storing your display to adding to your existing display with new graphics, extensions or re-designs. Welcome your inquires.